Cloverdale, California
102 S Cloverdale Blvd Cloverdale, Ca 95425
Trading Post
Trading Post Restaurant serves down to earth seasonal California comfort food using locally sourced ingredients. We are located in Cloverdale, California, the gateway to Sonoma County & Mendocino County.
Bodega Bay, California

1580 Eastshore Rd., Bodega Bay, CA 94923
Terrapin Creek Cafe Restaurant
Terrapin Creek is a casual neighborhood spot where friends and neighbors can gather to enjoy great local and international cuisine. We are expanding the notion of comfort food to include dining that is delicious, affordable, and responsible.
Geyserville, California
CATELLI'S, 21047 GEYSERVILLE AVE., GEYSERVILLE, CA 95441
Catelli's
Catelli's is a landmark, third generation restaurant located in the heart of Sonoma County between the breathtaking hills of Dry Creek and Alexander Valley
San Francisco, California
945 Cole Street in San Francisco.
Bambino's Ristorante
With a forty-five year tradition as a Cole Valley neighborhood landmark, Bambino's Ristorante presents the flavors of Italy in a warm, hospitable and attentive environment. Frescoed walls display Orvieto Ceramic plates, 1940's wine posters and antique Tuscan prints. The mahogany finished hardwood floors, an aged stamped ceiling, lush burgundy banquets and soft music provide a comfortable setting for an intimate dinner, business meeting or casual gathering.
2001 Chestnut Street San Francisco, CA 94123
The Dorian
THE DORIAN IS AN ODE TO A BYGONE ERA, A MODERN DAY PARLOR FOR BOHEMIANS AND FREETHINKERS — A PLACE TO SAVOR CLASSIC FARE, FINE WHISKEY AND CRAFT MARTINIS. IT'S GOOD TIMES FOR GOOD TIME'S SAKE.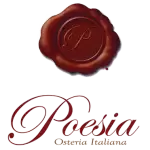 4072 18th Street, San Francisco, California 94114
Poesia
Poesia "Po-eh-see-ah" means "Poetry" and whole lot more in Italian. Poesia reflects the light of romance and magnifies it to become that essential nature of love that makes every moment in life an adventure.